Cross-flow fan elements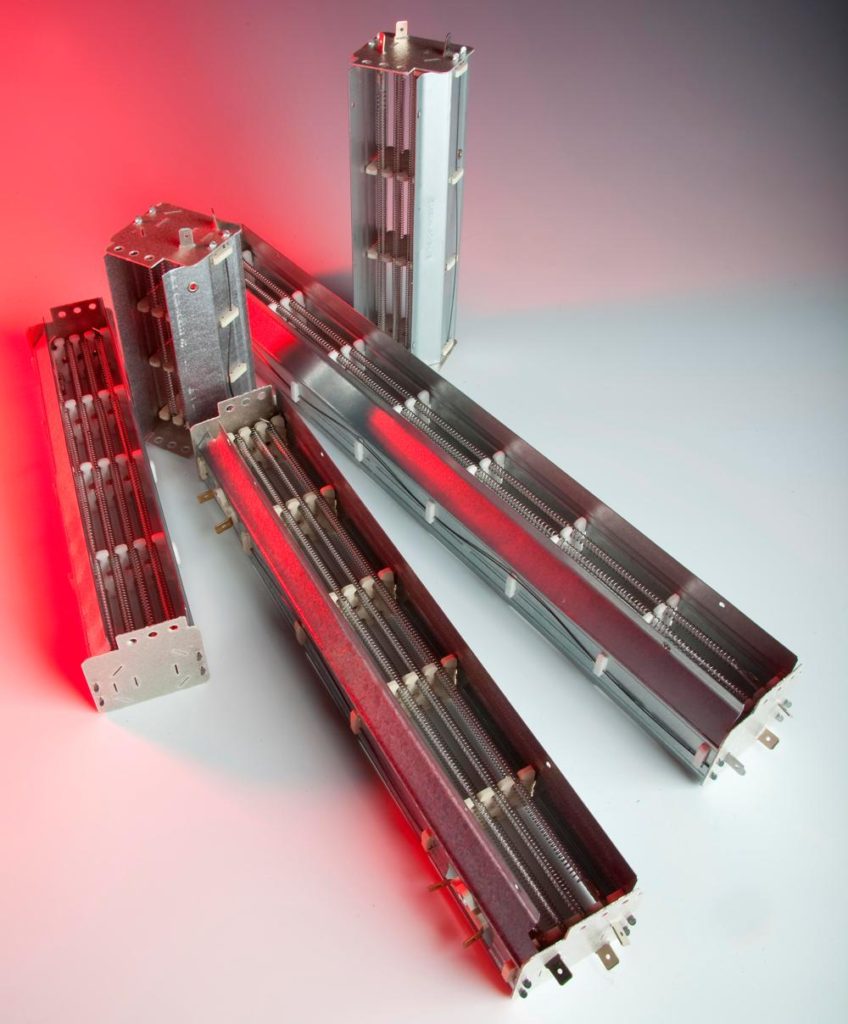 Characterized by a long, rectangular shape, cross-flow fans are ideal for areas where space is limited, delivering a fairly two-dimension flow and can be mounted horizontally or vertically. Our elements are suitable for 45mm diameter and 60mm diameter cross-flow or tangential fans.
Construction
Constructed using helically wound wire supported on ceramic formers, with metal frames and incorporating glass fibre supporting cordage.
Detailed construction depends on the airflow and available space. Designed for quick, immediate response.
Sizes
These can be supplied with a throat height of 36mm or 42mm and widths of 120 – 420mm as standard. Other sizes can be made to your requirements, please contact us to discuss your requirements
Ratings
Voltages: 110 volt & 230 volt single phase as standard.
Power from 350W to 6KW – can be as a single element, or up to 3 for power sections; eg 1KW + 1KW + 1KW, or 2KW +1KW
Thermal Cut-outs
All elements can be supplied with thermal cut-outs if required, either inline or external in both auto-reset and PTC hold off.
Connections
Connections can either be by 6.3mm (¼ inch) tabs on the element endplate or by flying leads with bare ends or 6.3mm receptacles.
Typical uses
Fan Heaters, Tumble Driers, Door Air Curtains.