Hand Dryer Elements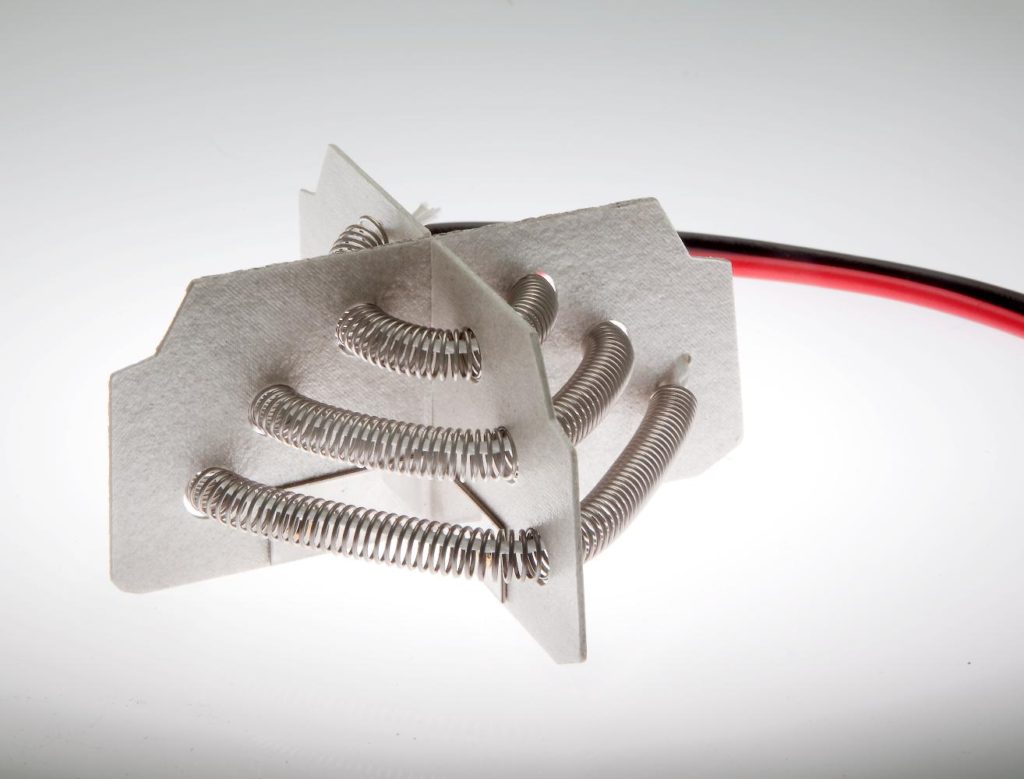 Variations in design and development have led to the specialist manufacture of hand dryer elements.
Constructed using helically wound wire supported on ceramic or mica formers, with metal frames and incorporating glass fibre supporting cordage.
Leads can either be crimped in position or 6.3mm series tabs fitted.
The loading can vary, depending on the application, from 250 to 3000 watts as standard. 110, 230 and 400v units are also available.